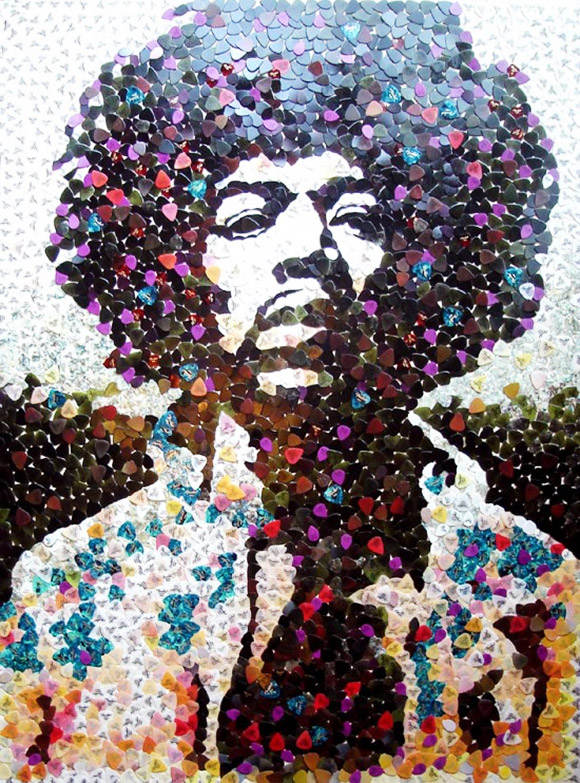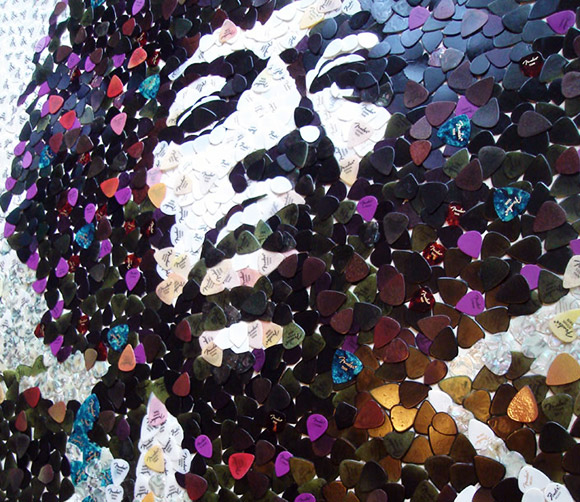 Hello,
This is me attempting to catch up on my blogging. I have this thing for Jimi Hendrix. So when I was checking out one of my fave blogs -
The Audacity of Color
- (sans my coffee), I came across this post and it kinda made my morning. This is a mosaic from UK artist Ed Chapman. I must say it is amazing. It's made of guitar picks. Do you like it? I am seriously trying to to figure out if I should get coffee before work. I had a cup last night -eeeeeeeeeee- decisions.
Quick Update- Worthy will be out in February and the theme is Beauty!!! I hope you are getting excited.